Recent News
Malta is the most southern EU member state which offer seasonal internships mostly in the service industry. The government are actively encouraging both EU and non-EU workers, both skilled and unskilled applicants.
Here are some of the latest employment news in Malta:

Summers in Malta is what our tiny little rock in the Mediterranean is known for. With warmth and sunshine starting in May, averaging at around 25 °C. Reaching highs of 35 °C in the hottest month, August, which makes it the perfect beach weather. All you need is a refreshing drink, sand and to enjoy the sun on one...
+ continue reading

You want to take on an internship but you're broke. Have you considered applying for a grant? Why would I need a grant? There are various grants and loans that are accessible to you when you begin your internship journey, including EU and governmental internship sponsorship schemes such as Erasmus+. Obtaining a...
+ continue reading

People from all EU Member States, Norway, Iceland, Liechtenstein and Switzerland can live and work in Malta. Before moving to Malta, it is recommended to contact the Internships Malta team to learn more about living and working in Malta and to obtain information on any preparatory work that should be...
+ continue reading
Internship Reviews
Still not convinced? Check out our reviews and testimonials to hear what other past participants have to say about their experience with us.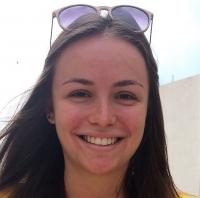 Youth Group Leader
My internship in Malta brought me a lot, whether it was knowledge of the English language, organisation, authority and sense of priorities. At the end of my 3 months, I had met some great children and genuinely believe that I have improved their English and that is something I am very proud of. The whole group leader team has been kind of a family for me during this period and we always helped each other when needed. Maltalingua is the living proof that you can work while gaining experience while having fun!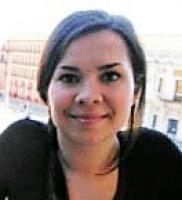 Romana, 26, Czech Republic
Academic Internship
If you are looking for an internship that actually gives you useful experience, you are at the right place. My 4-month internship was full of mindful work, not only as a teachers' assistant, but also as an administrative support. Everyone was kind, welcoming and couldn't have made it easier for me to fit in. I appreciated the fact, that everyone treated me as an integral part of the school and that I could take part in various tasks in different departments. It was an amazing, mind-broadening and rewarding experience for which I couldn't be more grateful.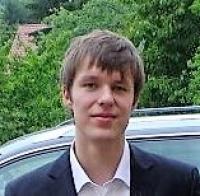 Administration Assistant
I spent three months working for Maltalingua as an intern and it was an amazing experience. I was able to get many interesting insights into different departments of the school. The work I did there was demanding and fun at the same time. The latter because I had best colleagues one can wish for. They were always ready to help me with anything and were just lovely and awesome. To everyone who is thinking about doing an internship with Internships Malta, all I can only say is: Do it, you won´t regret it!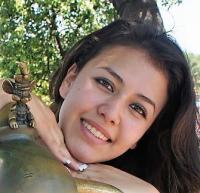 Customer Feedback
Interships Malta was an unforgettable experience! Enriching in every sense and above all very fun. I will always be grateful to all the team, who made me feel at home and helped me to enjoy every moment of my stay in Malta. I highly recommend this experience since I was able to practice my English and met many amazing people!